Register Now!
Or paste this link in your browser's address bar: http://bit.ly/june29ICTwebinar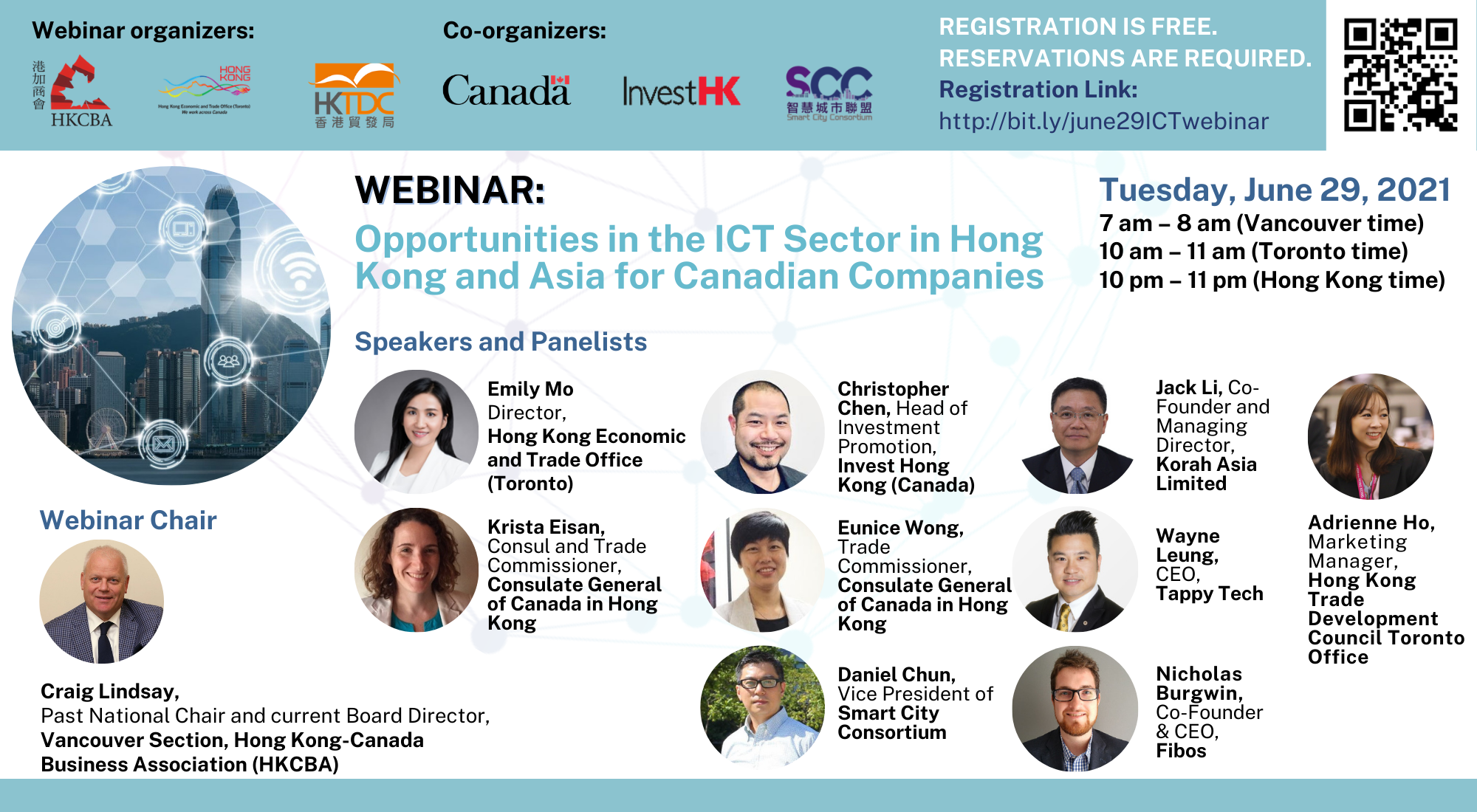 Webinar// Opportunities In The ICT Sector In Hong Kong and Asia for Canadian Companies
This webinar will explore the market overview, latest market trends and development of the ICT Sector in Hong Kong and Asia with a focus on Smart City and IoT applications. Speakers will share insights, opportunities, and market entry strategies into Hong Kong, and Asia via Hong Kong for Canadian ICT companies.
Programme:

Webinar Chair:

Opening Remarks:


Speakers and Panelists:







Event Organized By: