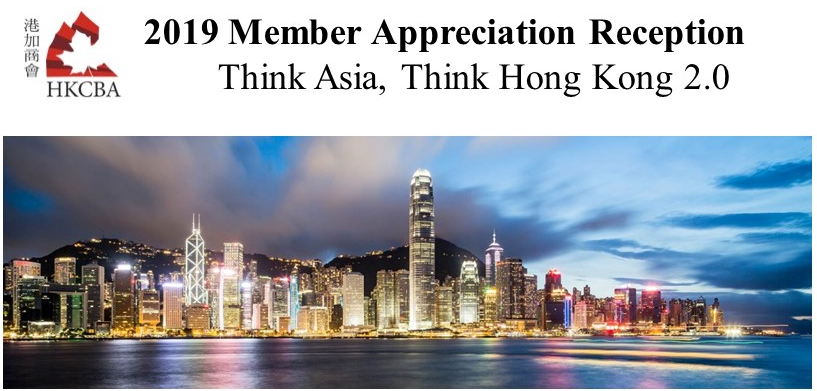 Please join us for this COMPLIMENTARY, Exclusive Invitation Only Reception
邀请您参加这一专为商会会员举办的答谢招待会
An exclusive opportunity to:
- Network with HKCBA Directors and Members and enjoy sumptuous hors d'oeuvres and beverages
- Keep informed of the latest business trends in Hong Kong and China
- Learn about our recent and future activities and plans
- Provide input to make HKCBA Ottawa more responsive to your needs
Date: 5:30 – 8:00 pm, Thursday, November 07, 2019
Location: The Rideau Club, 99 Bank St., 15th Floor, Ottawa, ON K1P 6B9
Refreshments and hors d'oeuvres
*Please note that a collared shirt and jacket are required for men when attending the Rideau Club
Members: Free Click to Register
Spaces will be allocated on a first come, first served basis
---
Program
---
5:30 - Registration and Networking
6:15 - Welcome and Intro, Overview of Objectives, Past and Future Activities
- Amy Willis, President, HKCBA Ottawa
6:25 - Updates on Hong Kong and the Guangdong-Hong Kong-Macao Greater Bay Area
- Emily Mo, Director, Hong Kong Economic and Trade Office (Toronto)
6:40 - 2019 Team Canada Delegation to Hong Kong - The 20th Hong Kong Forum
- Andrew Yui, Director, Canada, Hong Kong Trade Development Council
6:55 - Membership Categories, Benefits and Intro of Patron Members
- Tom DeWolf, Membership Director, HKCBA Ottawa
7:05 - Input from Patron, Other Members on Interests, and Q&A
7:20 - Vote of Thanks and Remind Upcoming Chinese New Year Gala
7:25 - Networking
8:00 - Adjournment
Event Sponsor

---
---
Speakers
---

Speakers Bio
---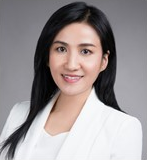 Emily Mo
Director, Hong Kong Economic & Trade Office (Toronto)
Ms. Mo joined the HKSARG in 2001 as a member of the Administrative Officer Grade. She had worked in different offices, including the Home Affairs Department, the then Environment, Transport and Works Bureau, the Security Bureau, the University Grants Committee Secretariat and the Tourism Commission of the Commerce and Economic Development Bureau.
Before taking up the Director post in HKETO, Ms Mo served as the Deputy Head of the Human Resources Planning and Poverty Co-ordination Unit under the Chief Secretary for Administration's Private Office. She was responsible for providing secretariat support to the Human Resources Planning Commission and Commission on Poverty under the chairmanship of the Chief Secretary for Administration, as well as monitoring the implementation progress of the initiatives and the delivery of policy objectives agreed by the two commissions.
Ms. Mo received her Bachelor of Arts degree from the University of Hong Kong.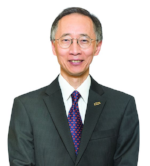 Andrew Yui
Director, Canada, Hong Kong Trade Development Council
Andrew was appointed Director, Canada of the Hong Kong Trade Development Council (HKTDC) in July 1993.
HKTDC is Hong Kong's statutory body responsible for the promotion of international trade (imports and exports) in merchandise, services and technologies, via the Hong Kong platform. The Council works through a network of more than 40 offices worldwide.
Andrew Leads the Council's Canadian operations and the HKTDC team located in Toronto. "Team HKTDC Canada", in close co-operation with many like-minded public and private-sector multipliers, assists Canadian companies from coast to coast in accessing and reassessing their business opportunities in Hong Kong, Mainland China and the rest of Asia through the Hong Kong platform.
Prior to his emigration from Hong Kong to Canada, Andrew held trade development and promotion posts including Assistant Manager of the Hong Kong General Chamber of Commerce, Market Officer at HKTDC headquarters, and Attaché commercial for the Government of Québec Office in Hong Kong.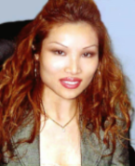 Amy Willis, MBA, CPA, CMA
President, Hong Kong Canada Business Association (Ottawa) and Director of Pinnacle Global
Amy is President of Hong Kong Canada Business Association - Ottawa and a Director with Pinnacle Global, specializing in investment services for Chinese investors and consulting services that help both Chinese and Canadian companies expand and penetrate markets in both Canada and China. She is a regular visitor to Hong Kong and China, and is passionate about fostering closer business ties, facilitating international trade and investment between Canada, Hong Kong, and China while promoting the concept of "Think Asia – Think Hong Kong.
Amy has over 10 years' experience in strategic planning and execution, finance and operations, and investment and partnership development in Canada and Asia. Having spent half of her life in China and the other half in Canada, she has first-hand knowledge of doing business in both China and Canada, including founding and scaling up a start-up to over 160 personnel in four years with the opening of a branch office in China. Her innovative entrepreneurial leadership and unbridled passion for making a real difference have earned her a proven record of success, which has been featured on CBC, CTV, Rogers TV, and in the Ottawa Citizen. Amy has earned the reputation as an entrepreneur at heart while possessing a corporate mindset with the utmost integrity. She is a service-oriented consensus builder with a robust set of well-versed skills in business and financial management that are supported by a natural attitude for excellence.
Amy is fluent in English and Mandarin. She received her MBA from Queen's University and Honours Bachelor of Commerce (Accounting) from the University of Ottawa. She is also a Chartered Professional Accountant, Certified Management Accountant (CPA, CMA) and holder of the Certificate for Responsible Leadership from Queen's School of Business. Amy also serves on the Board of the Financial Management Institute of Canada (FMI IGF) - Capital Chapter.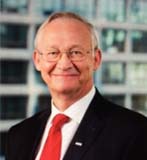 Tom DeWolf BA, BEd, CITP
Membership Director, Hong Kong Canada Business Association (Ottawa)
Mr. Tom DeWolf is recently retired senior federal government executive with a continuing interest in Hong Kong – Canada relationships.
Before retiring from the public service, Mr. DeWolf was Director, Business Development and Sales – ASIA at the Canadian Commercial Corporation (CCC). During 16 years at CCC, he held a number of executive positions supporting the government's international trade objectives.
Mr. DeWolf began his working life as an officer in the Royal Canadian Navy in 1977. In 1981, he joined External Affairs, now Global Affairs Canada, where his responsibilities included business, refugee and economic immigration selection; attracting investment and many other benefits to Canada. His postings included The Netherlands, Hong Kong and Singapore. In 1990, he left federal government service and joined the private sector as the Commercial and Managing Director for Union Chase Group of companies in Hong Kong, France and The Netherlands. He oversaw international commercial related project development in China, and Hong Kong.
Mr. DeWolf obtained his BA (Hons) in political science from Trinity College at the University of Toronto, his BEd from Dalhousie University and is a Certified International Trade Professional (CITP).
---
Thank You to our Patron Sponsors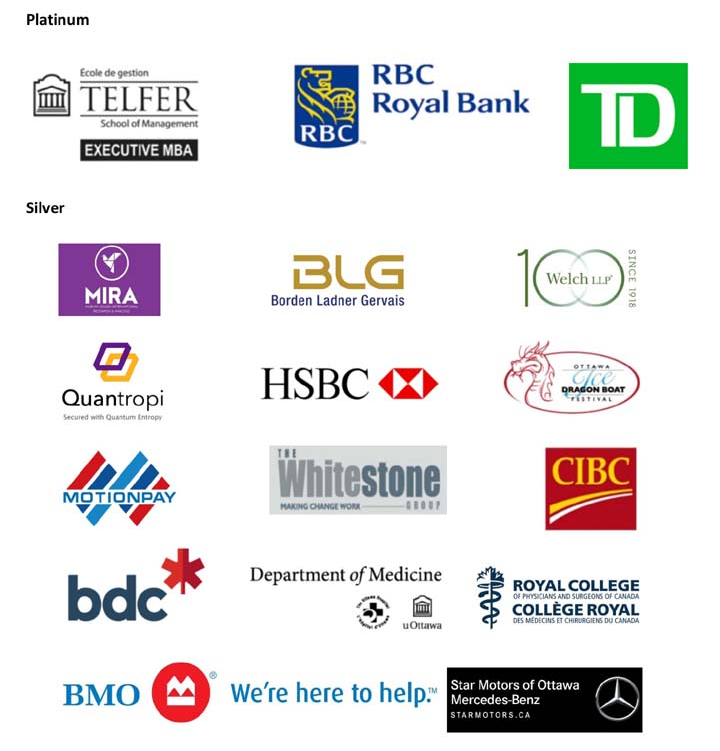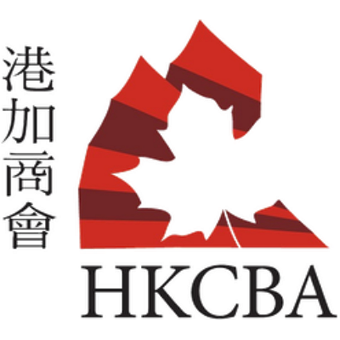 The Rideau Club, 99 Bank St. 15th Floor Ottawa, Ontario Canada K1P 6B9