The Future of Chinese Investment in Canada and Why Hong Kong Can Help
*With live update from Callan Anderson on ground zero in Hong Kong
The trade war between China and the US, tensions between Canada and China, and Beijing's increasingly tightened restrictions on capital outflows combined with rising Western scrutiny of its state-owned firms highlight many important questions for the future of Chinese investment in Canada:
Will these current developments likely dampen deal activity in the short term?

When is the right time and what is the right way to raise Chinese capital?

Will China's depreciation of the yuan cause capital flight out of China and where would this money go? Can Canada benefit from it?

What role is Hong Kong playing in the midst given

70% of China's capital outflow is through Hong Kong?

Will Hong Kong continue to be a facilitator of Chinese investment into Canada?

How can the Canadian government and industries be better prepared to overcome the challenges to capitalize on benefits from the investment flow from China?
Don't miss this exclusive opportunity to:
Gain insights on opportunities, challenges, risks, trends, and the dynamic changing landscape of Chinese outbound investment

Gain practical tactics and strategies of how to overcome issues to execute deals successfully

Ask experts in investment and trade who are involved in successful investment projects

Network with business and politic leaders, and like-minded people in the business community

Form potential business opportunities and or partnership
---
Date: Thursday, Oct 3rd, 2019
Time: 4:00 – 7:30 pm
Location: BLG Office, Suite 1300 – 100 Queen St. Ottawa
Refreshments and hors d'oeuvres
---
Speakers
---
Program
---
4:00 – Registration and Networking
4:30 – Welcome and the Role of Hong Kong as a facilitator of outward Chinese Investment
Amy Willis, President, HKCBA Ottawa
4:45 – Opportunities, challenges, risks, and trends of Chinese outbound investment in Canada and why Hong Kong; the sectoral breakdown of Chinese investment in Canada and their impact; how Canada is being promoted
Gordon Houlden, Director, China Institute, University of Alberta
5:05 – James Nguyen, Chief Executive Officer and Co-Founder, Quantropi Inc.
---
Panel Discussions
---
5:15 –5:45 Panel 1: The interests of Chinese Investors, successful Chinese investment projects in Canada, and the secrets to their success
Moderator: Sophie Chen, Market Director, Asia, Invest Ottawa
Panelists:
Tianpeng Wang, Partner, Mistral Venture Capital Partners

Alec Main, CEO, Graphite Software

James Nguyen, CEO and Co-Founder of Quantropi Inc

Gordon Houlden, Director, China Institute, University of Alberta
5:45 – 6:15 Panel 2: Services to support Chinese Investment and Trade into Canada, why use Hong Kong as a gateway
Moderator: Lynette Gillen, Vice-President Trade (Canada) RBC Global Services, Royal Bank of Canada
Panelists:
Drew Dorweiler, Managing Director and Director of Asian Operations, IJW & Co., Ltd. and IJW Dorweiler Ltd

Sophie Chen, Market Director, Asia, Invest Ottawa

Gordon Houlden, Director, China Institute, University of Alberta

Amy Willis, President, HKCBA Ottawa
6:15 – Q & A Session for Panel 1 and 2
6:55 – Networking
7:30 – Adjournment
---
Event Sponsors
To learn more about Ottawa's Department of Medicine, please visit
https://ottawadom.ca/get-involved/ or contact Sandra Wu at sawu@toh.ca
Speakers Bio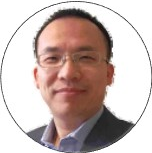 Tianpeng Wang, Partner - Mistral Venture Capital Partners & Founder and CEO - Trustiics
Tianpeng is a New York and China qualified lawyer with over 20-year experience in international business law, including legal education in China and the U.S. as well as practice in the most renowned international and Chinese law firms.
Throughout his legal career starting shortly after China's entry into the World Trade Organization, Tianpeng had the valuable experience working on many innovative and complex transactions that are considered milestones in China. He has advised multinational and Chinese corporations, institutional investors and financial institutions on over 100 hundred investments, joint ventures, restructurings and other business-related matters.
Tianpeng is currently a venture partner of Mistral Venture Partners, an Ottawa based early-stage venture capital fund. He co-founded Trustiics in Ottawa in early 2019.
Trustiics.com is an online marketplace where international SMEs with business in China can have direct access to expedient legal consultation and legal translation provided by the most capable and trustworthy Chinese legal professionals at a reasonable cost.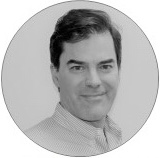 Alec Main, CEO - Graphite Software
Alec Main is an innovator and entrepreneur who has led software start-ups for the past 20 years in the roles of CEO, CTO and CMO. He has raised over $30M in financing. He has traveled globally, executing deals with the biggest technology companies including Apple, Intel, Microsoft, Adobe, Nokia, Sony, Canal+, China Telecom and Xiaomi. Alec has been influential in the security industry, shaping the security and business models that are used by the largest device OEMs and service providers, with product deployment to over 2 billion devices. He is currently the CEO of Graphite Software, which provides Android privacy software. At Nagravision in Switzerland, he provided secure streaming media solutions and managed a large multi-national cross functional team. At Cloakware, Alec guided the product strategy and led engagements with key customers until the acquisition in 2007 by Irdeto. Alec has 8 patents and an engineering degree from the University of Western Ontario.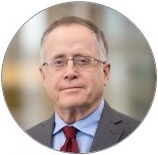 Gordon Houlden, Director - China Institute, Professor of Political Science and Adjunct Professor - Alberta School of Business at the University of Alberta
Professor Houlden joined the Canadian Foreign Service in 1976, serving in Ottawa and abroad. Twenty-two of his years in the Canadian Foreign Service were spent working on Chinese economic, trade and political affairs for the Government of Canada including five postings in China. He also served at Canadian Embassy in Havana and Warsaw, and at Canada National Defence College. His last assignment before joining UAlberta in 2008 was as Director General of the East Asian Bureau of the Department of Foreign Affairs and International Trade, responsible for Greater China, Japan, the Koreas and Mongolia.
Under Professor Houlden's leadership, the China Institute has focused on contemporary China studies, with an emphasis on Canada's trade, investment and energy linkages with the PRC, and Asian security issues.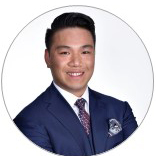 James Nguyen, Chief Executive Officer and Co-Founder - Quantropi Inc.
A former commercial banker at one of North America's largest banks, James has been in the financial service industry for over 14 years.
As founder of Tongda One Partners, a company that focuses on financial advisory services, he specialized in M&A, private equity, commercial lending and alternatives financing. He is a strategic and critical thinker who serves as director, advisory board member and executive member for several startup and small to mid size enterprises. He has been instrumental in developing and expanding strategic relationships between Canadian and Asian companies.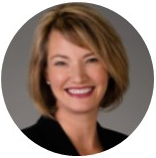 Lynette Gillen, Vice-President Trade (Canada) RBC Global Services - Royal Bank of Canada
Lynette Gillen is the Vice-President of Trade Finance for RBC Royal Bank. She is responsible for leading Trade Finance across all platforms, from Commercial Banking through Capital Markets. Her team supports Canada's largest companies in growing outside of Canada and mitigating the risks inherent in global expansion.
Lynette began her career in financial services in the early 1990's, and has held progressively senior and leadership roles in the areas of Wealth Management, Retail Banking, and most recently Global Services. Lynette joined RBC in 2011 and has held the roles of Regional Vice-President, Integrated Markets and Regional Vice-President, Commercial Financial Services for Ontario North and East prior to her current National role.
Lynette is passionate about improving access to resources for people experiencing mental health issues. She sits on the Board of Governors of the Royal Ottawa Mental Health Center, and has previously served on the Board of Directors of the Hospitals of Regina Foundation and the Advisory Board for the Levene Graduate School of Business at the University of Regina.
Lynette holds an MBA from Dalhousie University.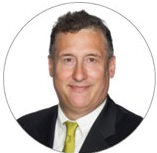 Drew Dorweiler, CBV, CPA/ABV, ASA, CBA, CFE, CVA, FRICS, Managing Director and Director of Asian Operations - IJW & Co and IJW Dorweiler Ltd.
Drew possesses over 33 years of professional experience, having valued several thousand companies for business valuation, mergers and acquisitions, corporate finance and litigation-support mandates on a global basis. He has frequently participated as financial advisor in corporate transactions and start-up businesses and in sourcing financing in North America, Asia and internationally.

Drew has testified as expert witness in more than 28 matters before Parliament of Canada, Quebec Superior Court, Ontario Superior Court of Justice, U.S. District Court, Tax Court of Canada, Court of Queen's Bench of Alberta and arbitration panels.

Drew is recognized as one of North America's pre-eminent valuators of professional sports franchises and properties. His valuation and transaction repertoire includes NHL, MLB, NBA, CFL, English Premier League, European and semi-professional sports teams, arenas, broadcasting and naming rights.

Drew has given numerous interviews featured in international TV, radio and print media on valuation, financial and sports business matters. He has spoken at myriad conferences and authored many articles in professional publications on business valuation, litigation support and fraud-related topics during the past 28 years. He was elected to the Board of Trustees of The Appraisal Foundation for 2013-2015 and 2016-2018 terms and to the Board of Directors of The Canadian Institute of Chartered Business Valuators from 2006-2009 (named Fellow in 2018). He was named Fellow of Royal Institution of Chartered Surveyors in 2013.

Drew graduated with a Bachelor of Arts, Economics, Dartmouth College. He obtained a dual MBA, Corporate Finance and Accounting, Lubin Graduate School of Business, Pace University.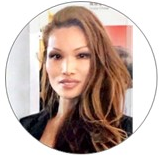 Amy Willis, MBA, CPA, CMA, President - Hong Kong Canada Business Association (Ottawa) and Director of Pinnacle Global
Amy is President of Hong Kong Canada Business Association - Ottawa and a Director with Pinnacle Global, specializing in investment services for Chinese investors and consulting services that help both Chinese and Canadian companies expand and penetrate markets in both Canada and China. She is a regular visitor to Hong Kong and China, and is passionate about fostering closer business ties, facilitating international trade and investment between Canada, Hong Kong, and China while promoting the concept of "Think Asia – Think Hong Kong.
Amy has over 10 years' experience in strategic planning and execution, finance and operations, and investment and partnership development in Canada and Asia. Having spent half of her life in China and the other half in Canada, she has first-hand knowledge of doing business in both China and Canada, including founding and scaling up a start-up to over 160 personnel in four years with the opening of a branch office in China. Her innovative entrepreneurial leadership and unbridled passion for making a real difference have earned her a proven record of success, which has been featured on CBC, CTV, Rogers TV, and in the Ottawa Citizen. She is a service-oriented consensus builder with a robust set of well-versed skills in business and financial management that are supported by a natural attitude for excellence.
Amy is fluent in English and Mandarin. She received her MBA from Queen's University and Honours Bachelor of Commerce (Accounting) from the University of Ottawa. She is also a Chartered Professional Accountant, Certified Management Accountant (CPA, CMA) and holder of the Certificate for Responsible Leadership from Queen's School of Business. Amy also serves on the Board of the Financial Management Institute of Canada (FMI IGF) - Capital Chapter.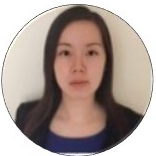 Sophie Chen, Market Director - Invest Ottawa
Currently working as the Market Director, Asia at Invest Ottawa, Sophie has been leading the development of trade, investment and partnerships opportunities for the Ottawa region in the Asian market. She also sits on the board of the Ottawa Health and Life Sciences Cluster (OHLSC) and the Advisory Committee of La Cite College to provide strategic support.
Over the past decade, Sophie has built extensive knowledge and expertise through her experiences working in areas such as international trade and investment, international government relations, and international partnerships. Prior to Invest Ottawa, Sophie has held various positions at the Ottawa Centre for Research and Innovation including Director of Data Research and China Program.
Sophie holds an MBA degree in International Business from University of Ottawa and a Master's Degree in International Relations from the Norman Paterson School of International Affairs, Carleton University.
Thank You to Our Patron Members
---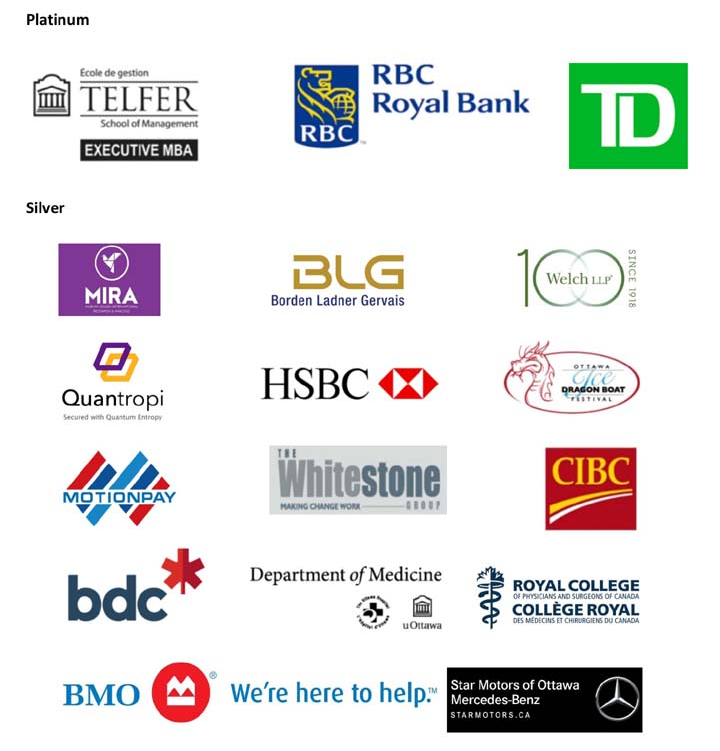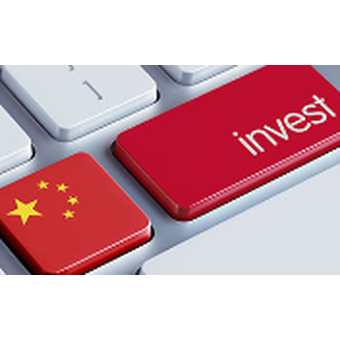 BLG Office, 100 Queen St #1300, Ottawa, ON K1P 1J9, Canada