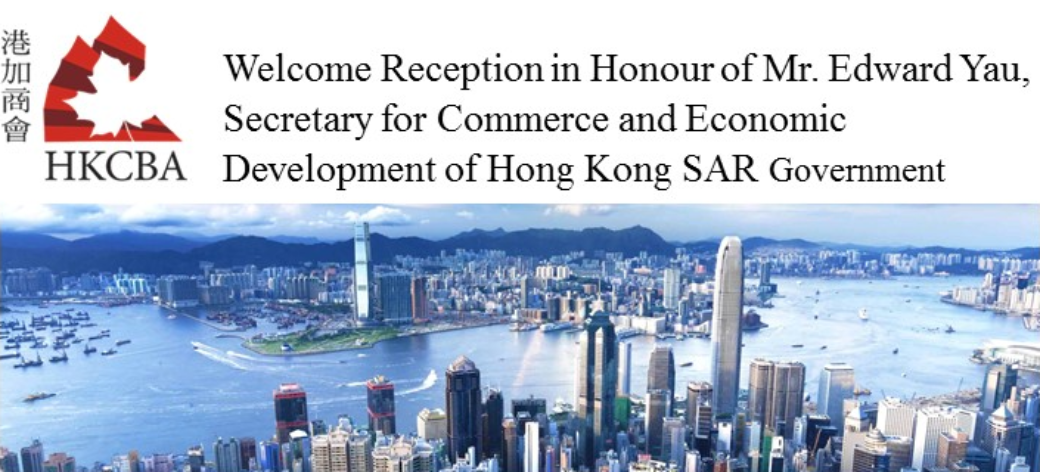 Many Canadian companies today are actively diversifying their markets and expanding their footprints in China and Asia at large. As a leading international business and financial centre and the world's freest economy, Hong Kong plays unique roles in facilitating Canadian companies to venture into Asia, the fastest growing economic region in the world.
Join this reception to welcome Mr. Edward Yau, Secretary for Commerce and Economic Development of the Hong Kong Special Administrative Region Government for his visit in Ottawa. Secretary Yau will share the latest economic developments of Hong Kong, his insights into Hong Kong-Canada trade and investment relations, and the way forward for Canadian companies in their expansion strategies.
Date: 5:00 – 7:00 pm, Thursday, September 27, 2018
Location: The Rideau Club, 99 Bank St., 15th Floor, Ottawa, ON K1P 6B9
Refreshments and hors d'oeuvres
*Please note that a collared shirt and jacket are required for men when attending the Rideau Club
Program
5:00 – Registration and Networking
5:30 – Welcome and Introduction – Ms. Amy Willis, President, HKCBA Ottawa
5:35 – Keynote Address – Mr. Edward Yau, Secretary for Commerce and Economic Development, Hong Kong SAR Government
5:55 – Q & A Period
6:00 – Closing Remark – Ms. Amy Willis, President, HKCBA Ottawa
6:05 – Networking
7:00 – Adjournment
Exclusive Event Sponsor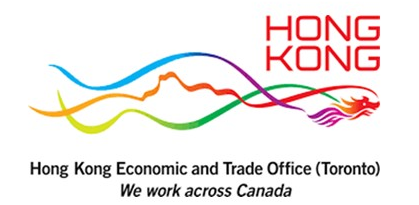 Biography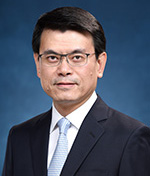 Mr. Edward Yau Tang-wah, GBS, JP
Secretary for Commerce and Economic Development
Hong Kong Special Administrative Region Government
Mr. Yau assumed the post of the Secretary for Commerce and Economic Development on July 1, 2017. His portfolio covers policy areas from trade, commerce to telecommunications and broadcasting, and from promotion of creative industries, intellectual property and consumer protection to boosting inward investment and tourism development.
Mr Yau has his full career in the public service. Before taking up the current post, Mr Yau was the Director of the Chief Executive's Office from 2012 to 2017, assisting the Chief Executive in formulating policies and setting policy goals and priorities. He was the Secretary for the Environment from 2007 to 2012, overseeing policies on environmental protection, energy, nature conservation and sustainable development.
Mr Yau started his civil service career as an Administrative Officer in 1981. During his long service as a civil servant, he held various positions, including Director of Information Services, Deputy Secretary for Education and Manpower, Deputy Director-General of Trade and Industry as well as Director-General of the Hong Kong Economic and Trade Office in Washington, DC, USA.
Mr Yau graduated from the University of Hong Kong. He received further education at Oxford University and at Harvard University.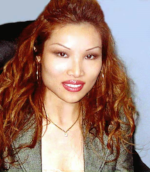 Ms. Amy Willis, MBA, CPA, CMA
President, Hong Kong Canada Business Association (Ottawa) and Director of Pinnacle Global
Amy is a Director with Pinnacle Global, specializing in investment services for Chinese investors and consulting services that help both Chinese and Canadian companies expand and penetrate markets in both Canada and China. She is a regular visitor to Hong Kong and China, and is passionate about fostering closer business ties, facilitating international trade and investment between Canada, Hong Kong, and China while promoting the concept of "Think Asia – Think Hong Kong."
Amy has over 10 years' experience in strategic planning, finance, operations, and partnership development and management in China, Hong Kong, Canada, and the U.S. Having worked and studied half of her life in China and the other half in Canada, she is fluent in English and Mandarin and has first-hand knowledge of doing business in both China and Canada, including founding and growing a company to over 160 personnel in four years with the opening of a branch office in China. Equipped with a robust set of well-versed skills in business and financial management, Amy has earned the reputation of being as an entrepreneur at heart while possessing a corporate mindset with the utmost integrity. Her innovative entrepreneurial leadership has earned her a proven record of business success, which has been featured on CBC, CTV, Rogers TV, and in the Ottawa Citizen.
Amy received her MBA from Queen's University and Honours Bachelor of Commerce (Accounting) from the University of Ottawa. She is also a Chartered Professional Accountant, Certified Management Accountant (CPA, CMA) and holder of the Certificate for Responsible Leadership from Queen's School of Business. Amy also sits on the Board of the Financial Management Institute of Canada (FMI IGF) - Capital Chapter.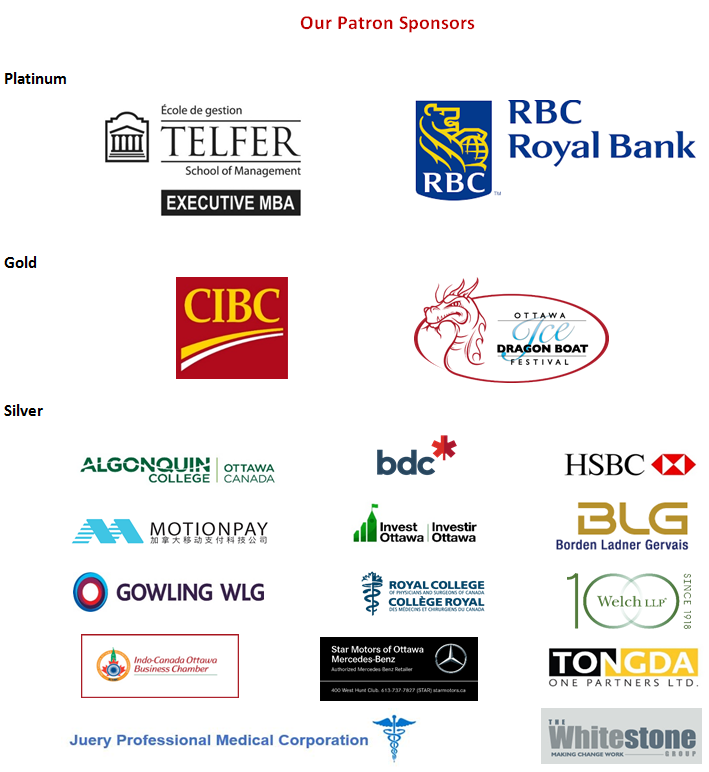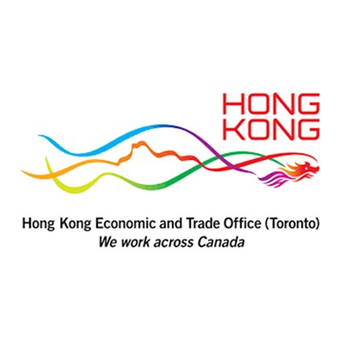 The Rideau Club, 99 Bank St, Ottawa, ON K1P 1H4, Canada