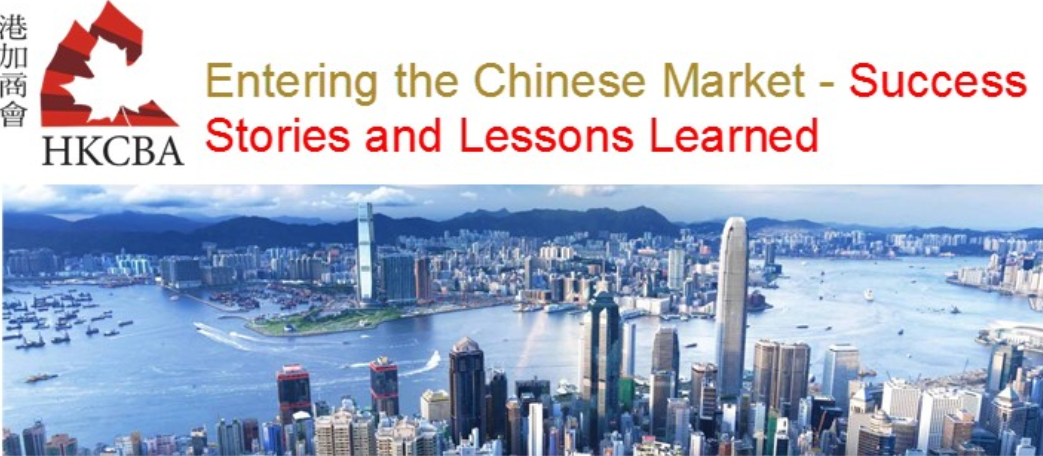 The Canadian business press is full of stories about the enormous potential of the Chinese market, yet for many companies, entering China is akin to scaling the Great Wall of China. Business leaders frequently worry about the cost and time associated with developing a new market. Entering China is no exception given its distance and enormous size. Frequent questions include:
Should we open an office or manufacturing facility in China?

Should we sell directly or use a local partner?

If we hire a local partner how will I know they are the right fit for our company, our products, and customers?

How will we manage quality and costs?

How will we recruit and retain productive and engaged employees?

Should we license our technology or pursue other forms of technology transfer?

How can we protect our intellectual property?
If you have asked similar questions as you contemplate entering the Chinese market, we encourage you to attend this informative workshop to better understand the challenges you will face, and the potential gains to be made through the development and implementation of an informed Chinese market strategy.
Join us on June 27th to hear first-hand accounts from Ottawa-based companies that have successfully entered the Chinese market. The objectives of the workshop are three-fold:
To inform you of the key challenges that you may well face in entering the Chinese market;

To provide a forum to ask questions of business leaders that have already taken the bold step of entering the Chinese market; and

To gain practical tactics and strategies for successfully cracking the Chinese market
Date: 5:30 – 9:00 pm, Wednesday June 27, 2018
Location: 99 Bank St. Suite 200, Ottawa, ON K1P 6B9, Canada
Refreshments and hors d'oeuvres
Members: Free Click to Register Non-Members: $25 Click to Register
Program
5:30 – Networking
6:15 – Welcome and Introduction – Amy Willis, President, HKCBA Ottawa
6:25 – Overview of Ottawa Companies in China and How Trade Commissioner Service Can Assist Canadian Companies in China, Albert Lee, Trade Commissioner, Global Affairs Canada
6:35 – Break
7:00 – Panel Discussion, Moderator – Sophia Leong, Executive Director, uOttawa Telfer Executive MBA
David Adderley, Investment Partner, Celtic House Venture Partner
Harry Page, President, Pleora Technologies Inc.
Ron Chisholm, former VP Operations, Asia Pacific, ProSlide Technology Inc. and President, Ronald Chisholm Consulting
8:15 – Closing Remark – Amy Willis, President, HKCBA Ottawa
8:20 – Networking
9:00 – Adjournment
Event Sponsors

In Partnership With

Speakers

David Adderley, Partner - Celtic House Venture Partners
David joined Celtic House in 2000. David is an investment partner, and also oversees the firm's operational, legal and investor relations functions.
David has over 20 years' experience in corporate and intellectual property law, counseling entrepreneurs, management and investors on company formation, governance, financing, technology transfers, M&A and IPOs. He has negotiated over 100 venture capital investments in more than 50 start-up companies and has represented Celtic House on over 20 successful M&A and IPO transactions.
David's past investments include Camilion Solutions (acquired by SAP), Synad Technologies (acquired by STMicroelectronics), and ViXS Systems (TSX:VXS). David's current investments include CanvasPop, FileFacets, Graphite Software, Klashwerks (Raven), Nuvyyo and Rare.io. Prior to joining Celtic House, David spent five years as a corporate and intellectual property lawyer at Gowlings LLP, one of Canada's largest law firms. He received a B.A. from Queen's University, a Law Degree from the University of Western Ontario, and is called to the bar in Ontario.

Harry Page, President - Pleora Technology
Harry Page is an accomplished senior executive with experience in the telecommunications and microelectronics industries. He has extensive international experience in both start-up and established organizations. Throughout his career assignments he has demonstrated a proven ability in strategy development, creating delivery mechanisms, anticipating organizational needs, managing change and driving performance improvement.
Harry currently serves as President of Pleora Technologies. In this role he leads the growth and expansion of its industry leading position as a supplier of video interfaces for system manufacturers and camera companies serving the medical, and industrial automation sectors. Pleora's technology is routinely deployed in a diverse range of demanding real-time imaging applications – from digital radiography in medical diagnostics, vetronics systems in military vehicles and quality inspection in industrial automation.
Prior to that he was CEO of TechInsights (previously Semiconductor Insights), the industry recognized go-to partner for technology companies seeking to protect and leverage their technology and intellectual property portfolios.
In addition he has held a series of senior executive roles in Meriton Networks, Symagery Microsystems, Newbridge Networks and Mitel Semiconductor. Harry was educated at the Algonquin College School of Business (Business Administration - Ottawa, ON) and University of Manitoba (Quality Management - Winnipeg, MB). As well, he holds several patents in the area of mobile computing image capture and processing.
Harry's experience in doing business in China extends over 20 years. From managing joint service ventures with major China telecom service providers, to acquiring and operating a Chinese engineering firm in Shanghai as part of a multinational organization and most recently opening a WFOE (Wholly Foreign Owned Enterprise) for Pleora's Chinese market activities. He has experienced many aspects of the complex environment that is China and often shares his experiences with others considering pursuing business opportunities in the country.

Ron Chisholm, former Vice President, Asia Pacific Operations - ProSlide Technology Inc. and Ronald Chisholm Consulting
Through his company - Ron Chisholm Consulting Inc., Ron assists Canadian companies (including Ottawa's ProSlide Technology Inc.) in meeting wide-ranging operational challenges in the Asia Pacific region. Ron has been managing operations and projects in various regions of the world in high tech and construction for over 20 years. He is a passionate champion of continuous improvement with a strong customer focus.
As Vice President, Asia-Pacific Operations for ProSlide Technology Inc., Ron was responsible for establishing ProSlide's Asia Pacific operations hub in Shanghai, China. Building on the Shanghai hub, Ron went on establish and expand the company's operations functions for the entire region including logistics, engineering and project management. He also established ProSlide's regional supply chain and industry service provider partnerships in Asia Pacific. His efforts in building the Shanghai operations hub enabled ProSlide to respond more quickly to the needs of their customers in the region.

Amy Willis, President, Hong Kong Canada Business Association(Ottawa) and Director of Pinnacle Global
Amy Willis is President of the HKCBA - Ottawa Chapter and is a member of the Board of the HKCBA National Committee. She is a regular visitor to Hong Kong and China, and is passionate about facilitating closer business ties between Canada, Hong Kong, and China and promoting the concept of "Think Asia – Think Hong Kong".
Amy is currently a Director with Pinnacle Global,
an investment and consultancy firm that provides investment management services for Chinese investors and consulting services that help both Chinese and Canadian companies expand and penetrate markets in Canada and China.
Amy has over 10 years of experience in strategic planning,
operations, finance, and partnership development in China,
Hong Kong, Canada, and the U.S. She has first-hand
 knowledge of doing business in China and a sound understanding of the local business landscape in China and Hong Kong. She is passionate about making a real difference by solving business issues and building solid strategic relationships to drive organizations forward. Her passion for helping others to succeed has earned her a proven record of business success, which has been featured on CBC, CTV, Rogers, and in the Ottawa Citizen.
Amy received her MBA from Queen's University and Honours Bachelor of Commerce (Accounting) from the University of Ottawa. She is also a Chartered Professional Accountant, Certified Management Accountant (CPA, CMA) and holder of the Certificate for Responsible Leadership from Queen's School of Business. Amy is fluent in English and Mandarin. Amy also sits on the Board of the Financial Management Institute Of Canada (FMI IGF) - Capital Chapter.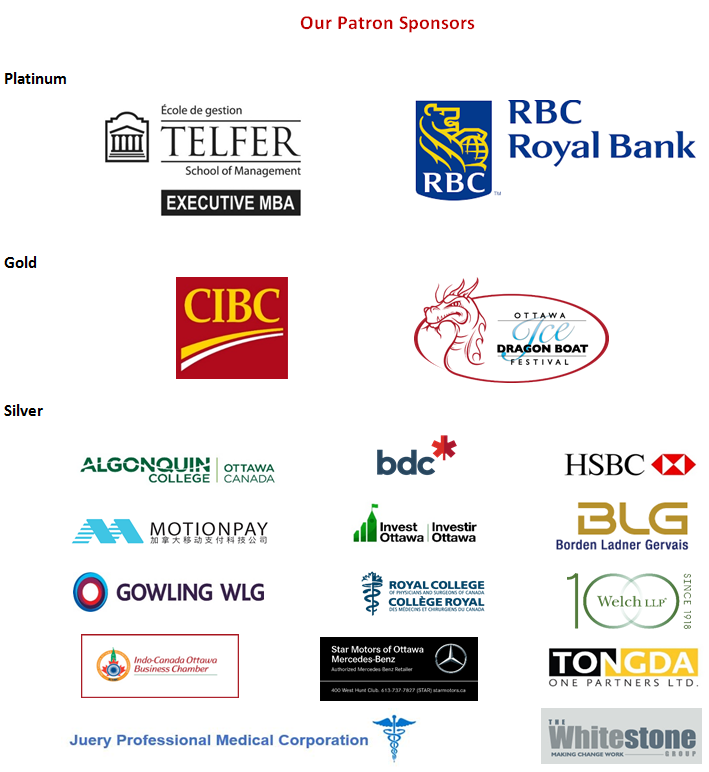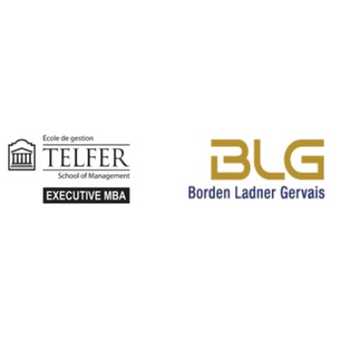 99 Bank St #200, Ottawa, ON K1P, Canada