Exploring Investment Opportunities with China in the Innovation Sectors and How Hong Kong can help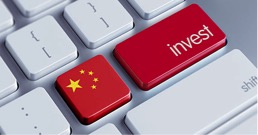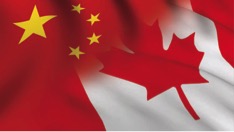 Chinese overseas investment has risen exponentially since the mid-2000s and has also become much more diversified both in terms of targeted industries (from natural resources to other sectors such as technology) and of capital origins (from mainly SOEs to private capital).
The new momentum behind Chinese investment in developed economies is spurred by a growth model shift in China that is pushing Chinese firms to upgrade their technology, pursue higher levels of the value chain, and augment managerial skills and staffing to remain globally competitive. What are the implications of these investments for the National Capital Region and our vibrant innovation cluster? What opportunities and challenges do they present for both the public and private sectors here in Ottawa? How can Canadian governments and industries be better prepared to realize benefits from the investment flow from China?
On June 27, 2017, HKCBA Ottawa in partnership with Grafoid Inc. will host a Seminar on Chinese Investment in Canada's Innovation Sectors and How Hong Kong Can Help to facilitate a timely discussion by policy makers, industry leaders and venture capitalists on key emerging topics including:
The changing landscape of Chinese outward investment and the role of Hong Kong in facilitating Chinese investment

The general trends and sectoral breakdown of Chinese investment in Canada and how Canada is being promoted

Successful investment projects in the National Capital Region and the secrets to their success

Services and organizations available in the National Capital Region to facilitate and support these investments
Presented by the Hong Kong Canada Business Association (HKCBA) Ottawa Chapter partnering with Grafoid Inc.

Event Details
AGENDA:
4:00 – 4:30 Registration and Networking
4:30 – 4:40 Welcome and the Role of Hong Kong as a facilitator of outward
Chinese Investment
-- Marvin Hough, HKCBA Ottawa President
4:40 – 4:55 The Changing Landscape of Chinese Outward Investment and the interests
of Chinese Investors
-- Andre Philippe Chenail, Director, Quebec Chapter CCBC
4:55 – 5:10 General Trends in Chinese investment in Canada and their impact
-- Sarah Taylor, Director General, Global Affairs Canada
5:10 – 5:15 James Nguyen, Chief Investment Officer, Grafoid Inc.
5:15 – 5:45 Panel 1: Investment opportunities from China - company cases
and investors insights
Moderator: Sophie Chen, Market Director, Invest Ottawa
Panellists:
James Nguyen, Chief Investment Officer, Grafoid Inc.

Marc Zhu, President, Greenbank Investments Ltd.

David Adderley, Partner, Celtic House

Ruby Williams, Senior Manager, M&A Advisory, Deloitte LLP
5:45 – 6:15 Panel 2: Discussion on Services for Chinese Investment in the
National Capital Region
Moderator: James Nguyen, Chief Investment Officer, Grafoid Inc.
Panellists:
Andre Philippe Chenail, Director, Quebec Chapter CCBC

Sophie Chen, Market Director, Invest Ottawa

Marti Falcone, Regional Manager Asia, Export Development Canada (EDC)

Alexandre Belisle, Director Corporate Banking, HSBC Bank Canada

Patrick Bilodeau, Partner, Deloitte LLP
6:15 – 6:30 Q & A Session for Panel 1 and 2
6:30 – 6:35 Wrap-up and Thanks - Marvin Hough, HKCBA Ottawa President
6:35 – 7:30 Reception and Networking
Event Sponsors:



Event Collaborators: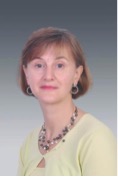 Sarah Taylor
Director General, North Asia and Oceania,
Global Affairs Canada
Dr. Taylor is the Director-General for North Asia and Oceania at Global Affairs Canada. She was Deputy Head of Mission and Minister for Political-Economic Relations and Public Diplomacy at the Embassy of Canada to the People's Republic of China from 2011 to 2015, and Special Advisor to the Assistant Deputy Minister forAsia Pacific from 2015 to 2016.

Prior to her assignment in China, she worked from 2006 to 2011 in the Privy Council Office, the department supporting Canada's Prime Minister. Within the Privy Council Office she served as acting Executive Director of the International Assessment Staff, and before that as Deputy Executive Director, and as Director of the Asia Division of IAS.

From 1990 to 2006 she was a foreign service officer with the Department of Foreign Affairs and International Trade. In that capacity she served abroad at Canadian missions in Jakarta (2000-2003), Beijing (1992-1995) and Hong Kong (1991-1992). At headquarters she held positions including liaison officer and speech-writer for the Minister of Foreign Affairs, Deputy Director of the Southeast Asia Division and Director of the Development Policies and Institutions Division.

André-Philippe Chenail
Director, Quebec Chapter
After leading the Shanghai Chapter in 2016, André-Philippe has returned as the Director of the Quebec Chapter, the position he assumed in 2013. He successfully grew the both Chapters by increasing their membership base, organizing numerous events, and coordinating the 2016 AGM in Shanghai.
André-Philippe Chenail founded his own music venue production company, Turbo Productions. Promoting French and English emerging music and recording artists through venues and videoclips, his company helped managed local bands. With a university degree in Secondary School Education, André-Philippe studied history, politics and international relations through his three years of experience teaching both Canadian History and Quebec's Contemporary World classes.

President, HKCBA, Ottawa Chapter
Marvin Hough is President of the HKCBA, Ottawa Chapter and is a member of the Board of the HKCBA National Committee. He is a regular visitor to Hong Kong and is passionate about facilitating closer business ties between Canada and Hong Kong and promoting the concept of " Think Asia – Think Hong Kong ".
Mr. Hough draws on 30 years of experience with Export Development Canada (EDC), Canada's official export credit agency. He retired from EDC in 2008 as Regional Vice-President, Asia and joined the Telfer School of Management shortly thereafter.
Mr. Hough's tenure with EDC included positions in both EDC financing and insurance operations. On the Asian front, he managed EDC's financing operations in both the South Asia and Pacific North Asia regions. He was instrumental as well in assisting EDC to establish its first representation in China and his experience also includes a four-year interchange assignment with the Canadian Department of Foreign Affairs and International Trade where he served as a Senior Trade Commissioner in New Delhi, India.
Mr. Hough is currently an Executive – in – Residence at the Telfer School of Management at the University of Ottawa. At Telfer, Mr. Hough is actively involved in the international business area and teaches courses in the Undergraduate and EMBA programs, and is a key participant in the annual EMBA international business consulting trip. He has also recently launched an executive training program related to anti-corruption best practices in emerging markets.
MIRA Limited provides international research and analysis services to Canadian companies and government departments focused on key strategic markets including India, China and Mexico.
A native of Edmonton, Alberta, Mr. Hough received a Bachelor of Commerce degree (with Distinction) and a Master of Business Administration degree from the University of Alberta.

Chief Investment Officer
Grafoid Inc.
James Nguyen is the Chief Investment Officer for Grafoid Inc. and Grafoid's subsidiaries and affiliated companies. James majored in Economics at Carleton University and prior to joining Grafoid Inc. James enjoyed a 10 year successful banking career at one of the largest Banks in North America. During this time James has worked in the Retail, SMEs, Public Sector, Cultural and Commercial Banking markets. James as the Chief Investment Officer of Grafoid Inc. is responsible for business development, financing solutions (cash-flow, debt, and equity), public offerings, banking solutions, strategic partnerships, joint-ventures, mergers and acquisitions for the group. James had been recognized numerous times for his business accomplishments as well as for his contributions in the community as a volunteer, fund raiser and mentor with organizations such as the Ottawa Chinese Community Service Centre and In-Tac.

Sophie Chen
Market Director, Invest Ottawa
Currently working as the Market Director, Asia at Invest Ottawa, Sophie has been leading the development of trade, investment and partnerships opportunities for the Ottawa region in the Asian market. She also sits on the board of the Ottawa Health and Life Sciences Cluster(OHLSC) and the Advisory Committee of La Cite College to provide strategic support.
Over the past decade, Sophie has built extensive knowledge and expertise through her experiences working in areas such as international trade and investment, international government relations, and international partnerships. Prior to Invest Ottawa, Sophie has held various positions at the Ottawa Centre for Research and Innovation including Director of Data Research and China Program.
Sophie holds an MBA degree in International Business from University of Ottawa and a Master's Degree in International Relations from the Norman Paterson School of International Affairs, Carleton University.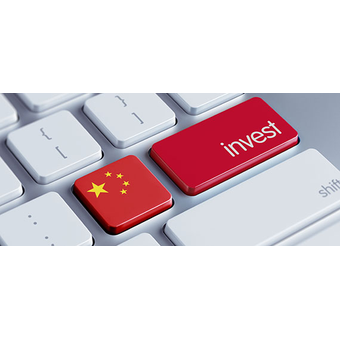 Marshes Club - Buckthorne Room (320 Terry Fox Dr., Kanata)