Don't Miss the Chance to Re-connect, Network, and Discover
To reduce the risks of COVID-19: While many public health and safety measures are being lifted in Ontario, many efforts are still relevant in the workplace and the community. Our host kindly requests that all attendees be double vaccinated and be non-symptomatic to enter their premises.
Registration starts at 4 pm;
The event starts at 4:30 pm with opening remarks, presentation, and panel discussion;
A light meal and networking time start around 6:30 pm.
About the seminar:
The HKCBA Ottawa chapter invites you to join us as we bring together industry leaders, business partners, and policymakers for a timely discussion on crucial emerging trends. We connect key stakeholders in diverse sectors, i.e., finance, investment, healthcare, life sciences, R&D, legal, and IP.
Companies must leverage Ottawa's and Hong Kong's unique position as global hubs for applied research, ground-breaking innovations, disruptive products, and services.
During this session, speakers from both the private and public sectors will:
Discuss up-to-date information and business development opportunities in Hong Kong and Asia;

Offer an open competition to win licenses of patented technology from multinational corporations, such as Panasonic and Nokia, so that organizations & teams can jumpstart their R&D projects and scale up business, for example, in digital healthcare, wearables, data analytics, AI/AR/VR, financial tech, smart navigation, smart productivity, and more;

Offer the opportunity to participate in the Asia Summit on Global Health in 2022;

Show how Canada adopted flexibility and innovative approaches to provide reliable solutions to hospitals, medical and research centers worldwide;

Show how Canada is developing innovative treatments to address unmet medical needs and accelerating its COVID-19 therapeutic development.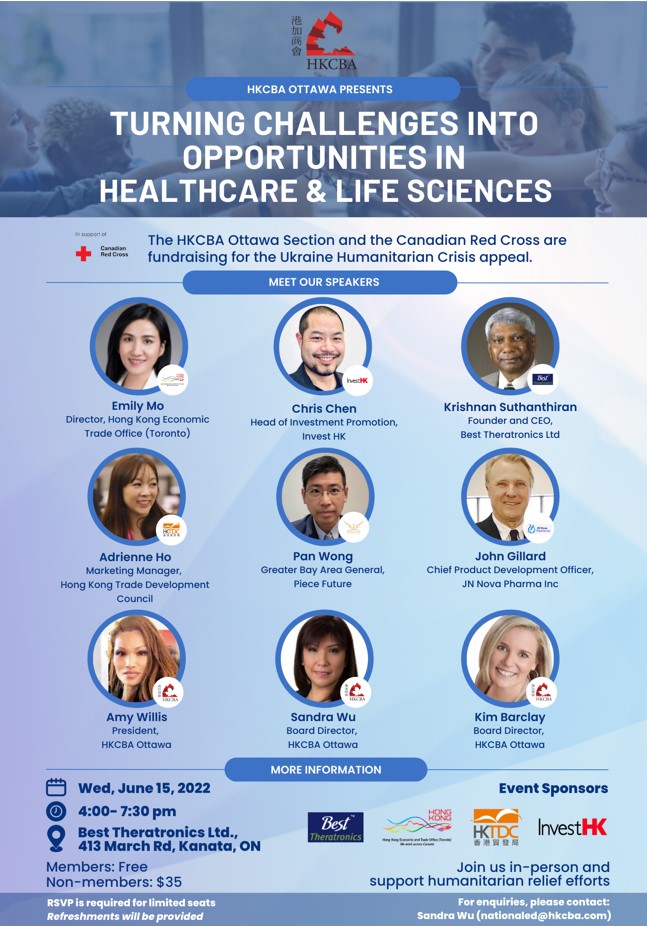 You are invited to donate online or in person during the event.
********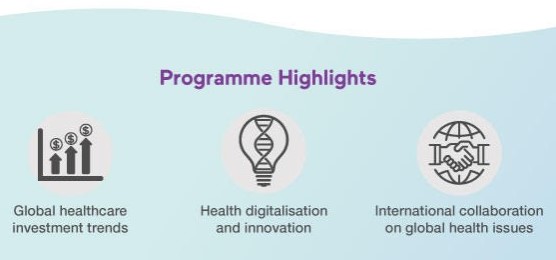 Krishnan Suthanthiran, Founder and CEO of Best Theratronics Ltd
Mr. Suthanthiran has founded multiple companies and invested hundreds of millions of US dollars globally during the past 40 years in medical products manufacturing, healthcare delivery, real estate, entertainment, and energy. His family of medical companies is known collectively as TeamBest Global. He founded and supports a few non-profit charitable organizations to make quality education and healthcare affordable and accessible globally. Currently, TeamBest Global employs 450 employees globally, with 200 each in Canada and USA. He has invested nearly 200 Million USD of his funds over the last 16 years in acquiring Real Estate, Medical Companies, new Product Developments, etc. Some of Mr. Suthanthiran's companies have been in existence for many decades, some even 100 plus years. The TeamBest Group of medical companies has been saving millions of lives annually and continues to do so. Mr. Suthanthiran strongly believes that "Everyone deserves the best healthcare, and education is the most effective way to eliminate poverty, improve global health and promote peace."
Pan Wong, Greater Bay Area General, Piece Future
Mr. Pan Wong is the Greater Bay Area General of Piece Future, in charge of business development and looking after about 30 start-ups in Hong Kong. He advises them about business plans and I.P. strategy and helps them fundraise and look for strategic partners in Hong Kong and globally. He is also on the Board of Governors and Co-founder of the International I.P. Commercialization Council H.K. (GBA) Chapter. Pan was the Head of South East Asia and Hong Kong business for C.P.A. Global (a top I.P. solution company that handles over 60% of global I.P. renewal). His responsibilities included advising I.P. professionals and I.P. lawyers on matters in I.P. management strategies and providing support to law firms and corporations throughout the whole I.P. lifecycle. Pan has two decades of experience in I.T. security and I.P., working in industry-leading companies. He frequently represented companies speaking in various seminars and workshops. Prior to IIPCC (GBA) H.K., he has volunteered in multiple Hong Kong-originated N.G.O.s and associations in the director roles, helping with fundraising and organizing events for members since 2003. Pan is a Hong Kong native and a graduate of Carleton University in Ottawa, Canada.
John Gillard, CEO & Chief Product Development Officer, JN Nova Pharma Inc
Dr. John Gillard is one of Canada's precision medicine biotech pioneers. He gained his Ph.D. in Australia and did postdoctoral fellowships at CNRS Paris and Harvard University, Boston. Dr. Gillard recruited and directed the very successful team of scientists responsible for discovering and developing the landmark anti-viral drugs lamivudine (3TC) for H.I.V. and Zeffix (Epivir) for hepatitis B and led several successful multinational collaborations with Glaxo, Astra, and Pfizer. Dr. Gillard has served on many emerging biotech and bio-service company boards and as an advisor to venture investor firms. Recently, Dr. Gillard was a senior executive at KalGene Pharmaceuticals Inc., a biotech firm dedicated to developing a breakthrough in Alzheimer's disease. The technology, in-licensed from the National Research Council of Canada Human Health Therapeutics, led to a clinical candidate, which is now in development. Dr. Gillard is an adjunct Professor in the Department of Pharmacology and Therapeutics at McGill University in Montreal. Throughout his career has maintained a very active academic role in identifying and publishing drug-based mechanisms, using novel molecular probes to isolate and identify key signaling pathways and potential therapeutic targets in allergy, inflammation, and neurodegeneration.
Emily Mo, Director, Hong Kong Economic and Trade Office (Toronto)
Emily joined the Government of the Hong Kong Special Administrative Region (HKSAR) of the People's Republic of China in 2001 as a member of the Administrative Officer Grade. In December 2018, she took up the Director post in the Hong Kong Economic and Trade Office in Toronto, the mandate of which is to foster closer economic trade ties between Canada and Hong Kong and also promote bilateral cultural relations and people-to-people ties. Before that, she had worked in different offices of the HKSAR government.
Chris Chen, Head of Investment Promotion, Invest HK
As a senior international trade & development executive with a digital marketing/fintech background, Chris is the lead commercial representative for the HKSAR government in Canada. Built multi-country digital agency practices and created online insurance and wealth management transactional platforms and lead generation programs throughout Asia Pacific, Europe, and Canada. Solid understanding of operations behind digital business units (regulatory, finance, business modeling, call center, analytics). Skills include digital marketing, new business development, and campaign/platform development.
Adrienne Ho, Marketing Manager, Hong Kong Trade Development Council (HKTDC)
Ms. Adrienne Ho joined the Toronto office of HKTDC in 2018. HKTDC is Hong Kong's statutory body responsible for promoting international trade (imports and exports) in merchandise, services, and technologies via the Hong Kong platform. The Council works through a network of 50 offices worldwide. In Canada, the HKTDC Branch Office, based in Toronto, was established to encourage and assist Canadian companies in diversifying their business to Asia through Hong Kong. HKTDC Toronto Office has joined forces with like-minded multiplier partners like Hong Kong Canada Business Association, Hong Kong Economic Trade Office, and many others in staging Canadian missions to Hong Kong international trade fairs and conferences.
Amy Willis, President, HKCBA Ottawa & Vice President, RBCx I RBC
As a Vice President with RBCx, a full-service platform at Royal Bank of Canada's new Technology and Innovation Banking Group, Amy provides capital and non-capital solutions to support visionary entrepreneurs at any stage of their growth journey, from inception to IPO. Prior to RBC, Amy held the position of Director, Investments & Consulting at Pinnacle Global, where she executed strategies to derive investment decisions up to $3 Billion. Before that, she was an accountant at Welch LLP and a Director and Founder at an "Uber" like a start-up, where she pioneered a digital industry transformation and later scaled it up to 160 professionals in four years with an international expansion to Asia that was featured on CBC, CTV, and in the Ottawa Citizen. Amy has led and co-led the turnaround of HKCBA Ottawa to win seven national and international awards in Canada and Hong Kong.
Sandra Wu, Board Director, HKCBA Ottawa
Ms. Sandra Wu joined the Hong Kong Canada Business Association as Board Director in 2017. She has 24 years of working experience in multi-sectors with a senior management role, i.e., the Department of Medicine at The Ottawa Hospital, the University of Ottawa, and Accreditation Canada. In 2021, Sandra was the Mission Leader of the Canadian delegation to the Asia Summit on Global Health in Hong Kong. She has managed large teams with a diverse professional background in digital health, artificial intelligence, knowledge translation, business development, and R&D. She has been recognized for demonstrating leadership, fostering inspiration, and building relationships. Sandra holds an MBA, and an Executive Education Certification from the MIT Business Management School.
Kim Barclay, Board Director, HKCBA Ottawa
As Senior Change Advisor at Export Development Canada, she focuses on enabling transformations to drive sustainable change. Before joining E.D.C., she was a Strategic Change Consultant at Deloitte Canada. She was also a Manager at Deloitte and a Relationship Manager at the Telfer School of Management, University of Ottawa. Passionate about bringing students and the external community together to create valuable experiential learning, Kimberley taught Digital Marketing and traveled to Hong Kong to connect students to opportunities in Asia.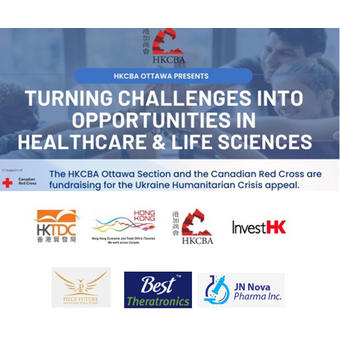 Best Theratronics Ltd., 413 March Rd, Kanata, ON