Registration for this event has passed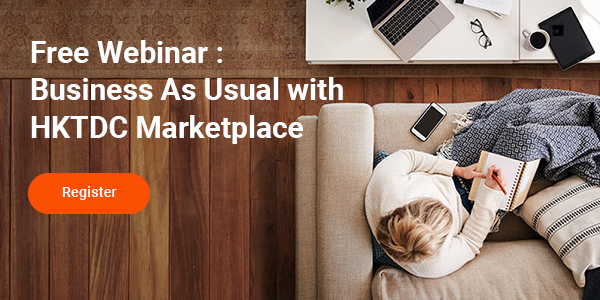 In the time of social distancing, face-to-face activities are disrupted, triggering a major shift of business interactions, trade events and marketing activities online. With hundreds of trade shows cancelled or postponed globally, virtual exhibitions and online marketplaces keep the business of sourcing going.

Don't forgo the business opportunities offered by the Spring sourcing season. Through this webinar, you can learn more about our Spring Virtual Expo @ hktdc.com Sourcing and the ways we connect you with potential business partners in this unprecedented situation.

Join the webinar on Monday, April 13, 2020 15:00 in CDT and hear from our senior representatives.
Register here on or before April 12, 2020 to get our advice on how to do business as usual in this challenging time.

For any inquiries, please contact Hong Kong Trade Development Council (Chicago Office)

Tel: 312-726-4515
Email:chicago.office@hktdc.org