The Latest Business Update
Hong Kong - Canada - China

COVID-19 has disrupted every economy in the world, big and small. Join us on June 18 at 10:00 am to get first-hand business and economic updates from China, Hong Kong, and Canada; gain insights on how the pandemic has impacted businesses in Canada and Asia; what lies ahead and what are some of the business opportunities for Canadian businesses in China and Hong Kong during these trying times?
---
Date: Thursday, June 18, 2020
Time: 10:00 – 11:30 am EDT
Location: Webinar
The webinar access link will be provided to the registered audience 1 day prior to the event
Cost: Free Click to R.S.V.P
---
Speakers
Program
---
10:00 Welcome and Introduction
Amy Willis, President

of HKCBA Ottawa
10:05 Economic Update – Canada
Dawn Desjardins, Deputy Chief Economist

, Royal Bank of Canada in Toronto
10:20 Economic Update – Mainland China
Daniel Koldyk, Counsellor (Economics and Finance)

, Embassy of Canada to China in Beijing
10:35 Challenges and Opportunities for Canadian Businesses in Mainland China – Hong Kong
Chia Wan LIEW, Chief Representative - Greater China

, Export Development Canada in Hong Kong
10:50 Hong Kong Time Machine – China and Hong Kong
Callan Anderson, Executive Director

, Hong Kong Corporate Services Group in Hong Kong
11:00 Q & A Session
11:30 Closing
Speakers Bio
---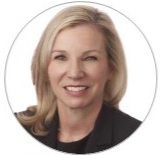 Dawn Desjardins, Vice President, Deputy Chief Economist, Royal Bank of Canada (RBC)
Dawn Desjardins joined the RBC Economics team in January 2006. She is a key contributor to the macroeconomic forecasts for Canada and the U.S. and is part of a team that is responsible for the interest rate forecasts for both countries.
Dawn delivers economic analysis to RBC's clients through a variety of publications and presentations. She is often interviewed by media from across North America to discuss developments in the economy and financial markets.
Prior to joining RBC, Dawn worked as a reporter for Bloomberg Financial News in Toronto covering the Canadian bond and currency markets and was the Canadian bond market strategist for a major U.S. bank for ten years. She is a graduate of the University of Toronto.
Chia Wan Liew, Chief Rep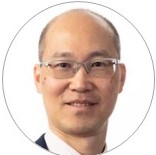 resentative - Greater China, Export Development Canada (EDC)
Chia Wan Liew joined Export Development Canada (EDC) in 2008 and has extensive experience in business development, risk assessment, credit underwriting and international trade financing. He was appointed the Chief Representative for Greater China and posted to Shanghai in June 2017 and most recently relocated to Hong Kong in June 2019. Chia Wan also served as EDC's Chief Representative for the Southeast Asia region and was based in Singapore from 2013 - 2017. Chia Wan is currently responsible for the overall market coverage strategy for EDC in Greater China. His role includes trade creation, the origination and facilitation of financing transactions with SOEs, large corporates and MNCs in China.
Before joining EDC, Chia Wan spent 15 years at international financial institutions in Canada, Malaysia and Singapore serving a wide variety of roles with increasing responsibilities as Head of Credit Department, Senior Credit & Marketing Manager and Deputy Branch Manager.
Chia Wan obtained his Bachelor of Commerce (Hons) degree in 1993 from the University of Otago, New Zealand. He has a double major in Economics and Computer Information Systems and was a winner of HSBC Bank Canada's prestigious President's Award in 2005.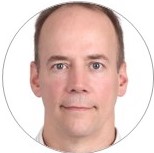 Daniel Koldyk, Counsellor (Economics and Finance), Embassy of Canada to China & Chief Representative of the Department of Finance to China
Daniel Koldyk was appointed to the Embassy of Canada to China as Counsellor (Economics and Finance) and Chief Representative of the Department of Finance to China in August 2018. In this role, he leads the Embassy's macroeconomic analysis of greater China, strategic economic and financial policy and financial services advocacy for the China market. He has also served on the Board of Directors of the Asian Infrastructure and Investment Bank and as Representative to the Financial Action Task Force, an inter-governmental body that addresses issues related to money laundering and terrorist financing.

Prior to this post, Daniel was the Special Advisor on China and Asia for the Department of Finance Canada. He also worked on Chinese economic reform and international investment with EDC Economics and served as a China specialist for the Canadian foreign ministry.
Daniel completed an MPhil and doctorate at the University of Oxford, St. Antony's College, and spent more than seven years in Beijing, Shandong and Liaoning researching issues related to economic and political policymaking. He has a Master of Arts in East Asian Studies from the University of Toronto and an undergraduate degree from the University of Western Ontario.
Daniel has published his research in North American, European, and Asian journals and won several research awards, including the University of Oxford's Wai Seng Senior Research Scholarship and a Social Sciences and Humanities Research Council of Canada Doctoral Fellowship.
Daniel currently resides in Beijing with his wife, Angie, and two daughters, Rivers and Everest. r the years, Emilia has advised many international businesses in their China-related business transactions and successfully represented and guided international businesses through dispute resolutions in China.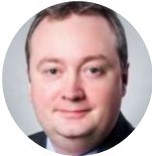 Callan Anderson, Executive Director, Hong Kong Corporate Services Group
Callan hails from the United Kingdom, growing up in Edinburgh Scotland where he was involved in business consulting at the Edinburgh Chamber of Commerce. Callan was also Chairman of several non-governmental charitable entities as well as a period as General Manager of a United Nations infrastructure company during the Bosnian War 1992-1995.
Callan is a business specialist with significant private and public sector experience in strategic and business planning, human resource management and corporate services. With over 25 years of valuable experience in management and consulting, Callan has been instrumental in assisting firms from Canada, UK, USA to have a presence in Hong Kong and Mainland China.
During Callan's period in Asia since 1999, he has led many global firms in their expansion within the region, as well as taking up voluntary posts including Board Director of the Canadian Chamber of Commerce, which led him into his current career and the leadership role at the Hong Kong Corporate Services Group in Hong Kong. A Fellow of the following organisations; The Hong Kong Institute of Directors, The Royal Society of the Arts, the Institute of Consulting.
Callan is fluent in English and basic Cantonese language.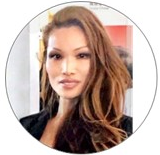 Amy Willis, MBA, CPA, CMA, President, Hong Kong Canada Business Association (Ottawa) and Director, Pinnacle Global
Amy is President of Hong Kong Canada Business Association - Ottawa and a Director with Pinnacle Global.
Amy has over 10 years' experience in strategic planning and execution, finance and operations, and investment and partnership development in Canada and Asia. Having spent half of her life in China and the other half in Canada, she has first-hand knowledge of doing business in both China and Canada, including founding and scaling up a start-up to over 160 personnel in four years with the opening of a branch office in China. Her innovative entrepreneurial leadership and unbridled passion for making a real difference have earned her a proven record of success, which has been featured on CBC, CTV, Rogers TV, and in the Ottawa Citizen.
Amy is fluent in English and Mandarin. She received her MBA from Queen's University and Honours Bachelor of Commerce (Accounting) from the University of Ottawa. She is also a Chartered Professional Accountant, Certified Management Accountant (CPA, CMA). Amy also serves on the Board of the Financial Management Institute of Canada (FMI IGF) - Capital Chapter.
Thank You to Our Patron Members
---